Services
Prince William Forest Park Excursion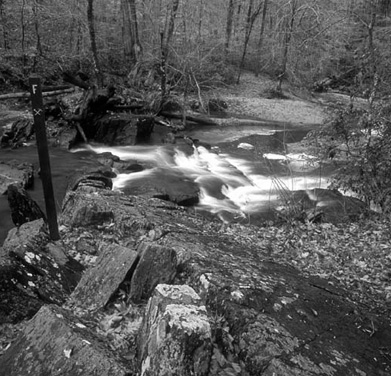 If you want to explore one of the most awe-inspiring parts of Northern Virginia that span on 15,000 acres woodland, your favorite taxicab company near your location will be happy to take you there! None of your long, short or round trips have ever posed a problem to Nova Checker's trained and professional staff and neither will your excursion to the glorious Prince William Forest Park. Now that there is a Nova Checker's specialized Prince William Forest Park Excursion taxi service available 24 hours a day, 7 days a week, your trip to this amazing place will be comfortable and worry-free for a great price!
Prince William Forest Park Excursion & Taxi Service

As always, a full range of taxi services is at Nova Checker clients' 24/7 disposal and owing to this new service, you'll finally get go to your long-planned excursion to the PWF park! Forget all about driving to there and back, filling up the tank, finding the parking spot or – worse comes to worst – asking someone else to drive you there, hoping they won't reject! If you have nightmarish flashbacks of airport ride organization, it's completely understandable. Instead of losing your nerves, book Nova Checker taxi service nearby point to point or hourly service and Northern Virginia Checker Cab team will be there to take you to the park in comfort and whenever else you want to go including the regional airports like HEF, IAD, DCA, and BWI.
How Much Are Cab Rates Near Prince William Forest Park?
Nova Checker has been providing superb "taxi service near my area" to private parties and corporate accounts at very affordable prices which is just one of the reasons Nova Checker clients keep choosing Northern Virginia Checker Cab for special occasions but also for business travel. Whether you are planning on using this time in Prince William Forest Park to bicycle for miles, spend the night in a wonderful historic cabin, hike down an old fire road or enjoy the remains of the Cabin Branch Pyrite Mine, count on Nova Checker to be your companion on the road. The same goes for transfer to and from Centerville, Sudley, Groveton, Montclair, Loudoun County, Bluemont and all other locations in NoVa. And if you happen to get distracted enjoying the famous Prince William Forest Park bird watching or fishing in one of the lakes, that's okay – Nova Checker will be at your service then, too.
How Can I Book Nova Checker Cab Service Near Me?
The reason so many returning clients trust Nova Checker is due to the commitment to providing unparalleled taxi service along with continual reliability, promptness and customer satisfaction. Give Northern Virginia Checker Cab a call at +1 703-257-0222 or book a ride today through the website. Nova Checker taxi service is looking forward to your next excursion to Prince William Forest Park!