Services
DCA taxi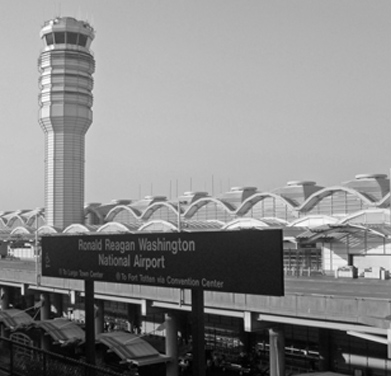 Do you need reliable transportation to and from Ronald Reagan National Airport? Northern Virginia Checker Cab provides a prompt and reliable DCA taxi service. If you are traveling and don't want to leave the car at the airport parking lot unattended, or pay for a parking space, the most convenient way is to schedule a pickup using Voice Search function on your smartphone and "taxi near me" phrase. Your luggage will be taken care of, Nova Checker will help you with it and you will be provided a reliable DCA cab service.
DCA airport operates domestic and international flights for Washington DC and the surrounding areas. Its main users are American Airlines and Delta Air Lines. More than 21 million passengers pass through it every year.
Why Should I Choose Nova Checker DCA Taxi Service?
If you're searching for a taxicab in the vicinity, you will want the best possible choice. That's why Northern Virginia Checker Cab should be your choice, for more than one reason.
Nova Checker drivers are seasoned professionals who know the local area and the traffic volumes depending on the time of day, season, holidays and weather. That means that cab drivers will always choose the fastest routes and that they will avoid traffic jams at all cost
Nova Checker cares about the hygiene and the vehicles are regularly examined, which means that cars are safe and always clean, no matter where you're going
Taxi rates will pleasantly surprise you whether you need a point to point ride, hourly service or you want to book Nova Checker for a long trip
Can I Schedule DCA Taxi Service in Advance?
Yes, you can, and you should! Schedule a pick-up in advance and don't think about the transportation and airport transfers – leave the hassle to Nova Checker, and you just sit back and relax. If you book in advance, a car will be waiting for you at the airport as soon as you land, and you can jump right into the comfortable vehicle and rest after distressful, long flights.
If you book a ride to the airport, you can rest assured that you will get to the airport just in time of your flight thanks to Nova Checker experienced drivers that know all of the fastest routes. All vehicles are well-maintained and thoroughly inspected on a daily basis, making sure no car exits the streets until it's given a proper once-over. Hygiene and cleanliness is an absolute must for Nova Checker.
Do You Want the Best Corporate Taxi Service?
Business and corporate clients who need reliable transportation around Prince William County and Manassas area can rely on Nova Checker premium taxicab services nearby and great rates. Being on time is important, and you can rest assured that with us you will get wherever you need to go fast and without compromising your safety. That is precisely what Northern Virginia Checker Cab offers. Schedule a pick-up at +1 703-257-0222, or simply book via Nova Checker's mobile application or booking engine on the website.