Services
Long Trips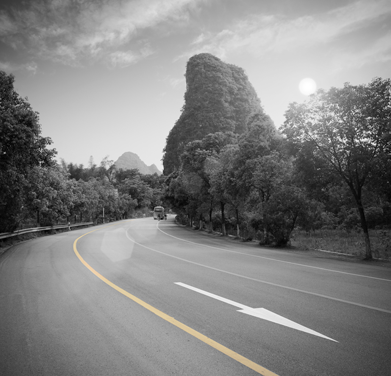 Traveling long distances becomes an enjoyable event when you choose our Long Trips Service. Experience a relaxed and pleasant journey in a well maintained and thoroughly cleaned vehicle, with an expert car driver behind the wheel at the most affordable rates in the business. The safest way to reach those far, far away locations is Long Trip Service at "Northern Virginia Checker Cab near me".
For all those long rides you plan to enjoy in the near future contact Novachecker's expert transportation team. All your planned trips will be handled in the most comfortable, efficient and reliable manner. This service has been specially designed to give you the greatest level of support and ensure all your transportation across Northern Virginia is the most enjoyable one. Our drivers have the inside-out knowledge of Prince William County including Centreville, Haymarket, Woodbridge, Nokesville, and Gainesville. Come on board with Northern Virginia Checker Cab and enjoy efficient and dependable transportation.
• A professional team of drivers with extensive driving experience
• Perfectly presented vehicles
• Customer service providing the highest level of support
Long Trips Service
Next time you plan a day trip out of town or a weekend getaway, a visit to any part of Northern Virginia or traveling to Washington DC, remember that our Long Trips Service is the perfect way to travel. Whether you are traveling for business or leisure, rely on us to look after you and make sure every little detail of your trip is arranged according to your wishes and preferences. Have your day well spent, no matter if you are going sightseeing or need to travel to a different city to attend a meeting or catch a flight. There will always be a taxi near you to take you home after a busy day.
Our service is great for local residents who wish to explore their own neighborhood, as well as for first-time visitors who plan to reach different areas and need a reliable transportation to take them to all destinations. All our drivers are hand-picked experienced specialists and they know the Prince William County like the back of their hand. This translates to an efficient and hassle-free service every time you travel with us. Our chauffeurs are backed by innovative technology and sophisticated software to ensure they always choose the best routes and reach your destination in the most convenient way.
Available Around the Clock
Northern Virginia Checker Cab is available around the clock and ready to assist you at all times. Let us take care of traffic jams and directions while you sit back and relax. You will experience a top-notch transportation service whenever you choose to travel with our qualified team. Pack your bags and have a wonderful Long Trip with Northern Virginia's finest taxicab service.
You can count on us around the clock. Long trips have never been more stress-free and enjoyable than they are now. Once you have chosen the destination and packed your bags, your work is done as the actual trip is our responsibility.