Services
Business Travel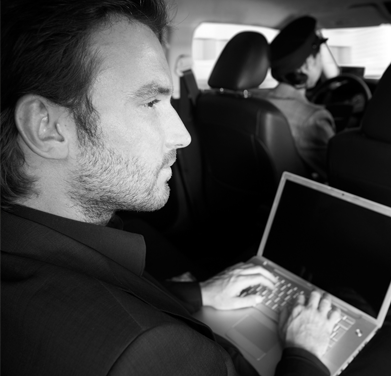 Have you ever wondered what's the best Business Travel service in Prince William County? The answer is very simple – Northern Virginia Checker Cab. No matter the size and the type of your business, a team of experienced professionals will take care of your transportation whenever it's needed.

If you're in a search for an efficient, dependable and supportive taxi ground transportation, Nova Checker Cab service is the best option when you have a trip to the airport, client meeting, seminar and conference to attend. Next time you are headed for a dinner with your client, trust Northern Virginia Checker Cab team to get you there in the most efficient manner and absolute comfort. You can be sure that the most affordable rates will always be at your disposal.
Here at Northern Virginia Checker Cab, Nova Checker's team shares a common goal which is making the clients' life easier. With that in mind, every person at Nova Checker works hard to provide you with the finest business travel experience in Northern VA. Leading managers and business executives can stop wondering "Where can I find a taxi near me?", because Nova Checker Taxicab is always nearby and ready to go!
Do you want a team that is made up of industry professionals and includes customer care specialists, reservationists, event planners, and professional drivers? All the chauffeurs have inside-out knowledge of the area as well as years of experience. You can count on the transportation service of the highest value. Getting the job done well and leaving nothing to chance is Nova Checker's main focus!
Corporate Taxi Service Near Me
With a supportive and dependable transportation solution for your business travel, you can focus your efforts on your core business areas and be the most productive version of yourself! Let Nova Checker organize your transportation and ensure you always travel without any hassle. When commuting with Nova Checker, corporate professionals can sit back, relax and save their energy for their business endeavors instead of wasting it on humdrum difficulties on the road.
With NovaChecker's efficient and professional Business Travel service, the way businesses are operating in Prince William County will never be the same! Whether you have a small family run business or you are a part of a large corporation, trust the team of transportation experts at Northern Virginia Checker Cab to look after you.
Conveniently from point A to point B
Nova Checker Cab offers efficient, dependable and supportive taxi service. Do you have to get to the airport, client meeting, a seminar or a conference? Or maybe you are headed to dinner with a client? You can trust the Nova Checker team to get you there in the most efficient manner and absolute comfort. The most affordable rates will be at your disposal when you use the taxicab services.
Changing the way business executives travel
As an account holder, your business enjoys streamlined billing and minimum administration with Nova Checker
Nova Checker service spans to all of Northern Virginia and is also available across Washington Metropolitan Area
Find the nearest taxi in your vicinity. Simply use mobile voice search and say: "Find a taxi near me", and choose Nova Checker from the list
Affordable Business Travel Taxi Rates
Learn all about the benefits of opening up an account with Northern Virginia Checker Cab. Contact Nova Checker's friendly staff and get informed on ways to use the amenities of this taxicab service to your advantage. If you know the exact times when you will need a pickup and drop-off, simply schedule a ride in advance. You can count on Nova Checker working according to your itinerary and being wherever you need us to be – always on time. No need to spend ludicrous amounts of money on limousines and private cars when you can have the same level of service at lesser costs. Nova Checker team is available around the clock to assist you with any inquiries.