Services
Business Travel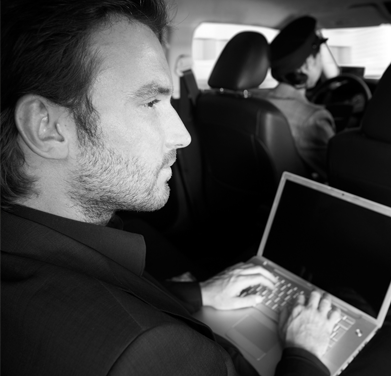 Here at Northern Virginia Checker Cab our team shares a common goal. Trust us to provide you with the finest business travel service in Northern VA. If you ever caught yourself asking, "Where could I find a taxi near me?," we are proud to provide our service to leading managers and business executives in Northern Virginia and to be associated with the best companies in the area.
Our team is made up of industry professionals and includes customer care specialists, reservationists, event planners and professional drivers. All our drivers have inside out knowledge of the area as well as years of experience. You can count on the transportation service of the highest value. Getting the job done well and leaving nothing to chance is our primary responsibility.
Corporate Taxi Service in Northern Virginia
With our supportive and dependable transportation solution for your business travel, you can focus your efforts on your core business areas and ensure you succeed. Dealing with tight schedules is our specialty. Let us organize your transportation and ensure you always travel without any hassle. Your transportation needs and ensuring safe and dependable commuting of your business professionals are our number one priorities.
If you know the exact times when you will need a pickup and drop-off service, simply schedule a Novachecker ride in advance. You can count on us working according to your itinerary, and being wherever you need us to be – always on time. No need to spend ludicrous amounts of money on limousines and private cars when you can have the same level of service at lesser costs.
Affordable Business Travel Taxi Rates
Novachecker Cab's team is available around the clock to assist you with any enquiries. Contact our friendly staff and find out how we can assist you and learn all about the benefits of opening up an account with Northern Virginia Checker Cab.