Services
Special Occasions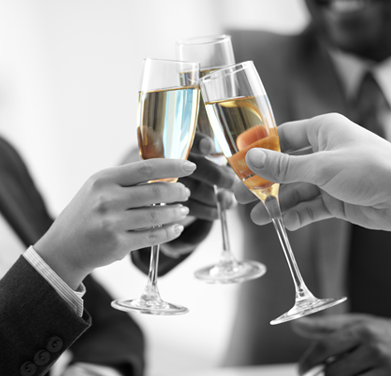 Next time you plan to celebrate a special occasion contact our team and see how we can assist you. At Northern Virginia Checker Cab we can accommodate any group size and look after your transportation. For all your birthday celebrations, weddings, anniversaries and special milestones we are here to transport you in comfort and style. If you have ever wondered "Where can I find a taxi near me", Northern Virginia Checker Cab is the right answer.
At Northern Virginia Checker Cab we can ensure that the transportation of you and your guests during a celebration is planned and executed to perfection. We offer a fleet of quality cars that always arrive in pristine condition, impeccably maintained and presented. Let us transport you and your guests to any destination across Northern Virginia and Washington DC and we guarantee that you receive the highest level of support. We have a team of reservationists, dispatchers, customer care specialists and independent contractor drivers. All our drivers possess inside out knowledge of Northern Virginia, including Centerville, Haymarket, Woodbridge, Nokesville, Gainesville, as well as Washington DC. Together we work united in our goal of providing top quality transportation for all your special occasions. We are available around the clock and invite you to contact our friendly customer care specialists. We are ready to help you plan your perfect journey on your special day.
Our team is focused on your safety and comfort and we look forward to adding value to your special event. Let us transport you and your friends and family next time you celebrate a special milestone. Travel with a peace of mind when you travel with Northern Virginia Checker Cab.